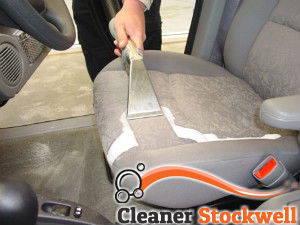 Car upholstery is not easy to clean. Even if you have special cleaners, you still may not be able to do things right unless you are knowledgeable and experienced enough. Just so you know, our company is capable of giving your car seats an efficient and safe clean.
We are occupied with car upholstery cleaning in Stockwell and we can help you get the most out of your car washing job. We have been in business for a long time. You should not hesitate to entrust the cleaning in our hands. We are capable, responsible and trustworthy. No one will obtain better results that us. Be sure to make an appointment.
Second-to-none Car Upholstery Cleaning
We make sure our car upholstery cleaning service in Stockwell achieves your cleaning goals. We assure you that the end results will be astonishing.
We will target the following:
Dirt and dust
Soiling
Stains and spills
Food crumbs and leftovers
It is vital to clean your car's upholstery every so often. It will keep dirt at bay and prevent stains from becoming permanent. Not to mention, your car will look much better. You probably remember that your car seats looked differently in the beginning.
Cleaning Car Interior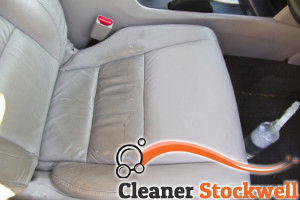 Unless you give them a good wash once or twice a year, they may lose their original colours and become very unattractive. When dirt starts to build up, it can dull the shine of the fabric.
So, if you want to protect your car interior and extend its life cycle, you ought to reserve a car upholstery cleaning appointment at our company in Stockwell, SW9.
We will bring in all our cleaning sprays, cloths, steam cleaning machines and disinfectants. We will spend a few hours so that we have enough time to spruce up your car's upholstery. Stains will be removed, dirt will be extracted and the surface will be brought back to shine. You won't regret calling us.
We urge you to learn more about our company and book an appointment. This is the best thing you can do. Give us a chance.